Women Fitness congratulates the star of the hour "Dipa Karmakar" for her incredible comeback performance at the World Challenge Cup in Turkey. We are proud to announce that she will be on the cover of our Special Anniversary Issue this August. Subscribe here to get the first digital copy as soon as it's released!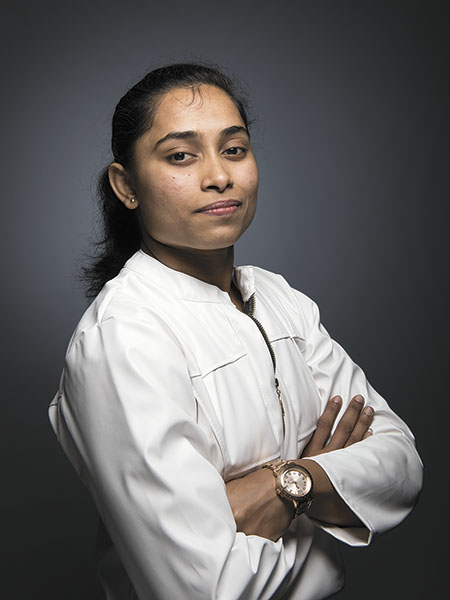 It may not have been her signature 'vault of death' or Produnova, but Dipa Karmakar's new routines were good enough to land herself a gold on her international comeback in the FIG Artistic Gymnastics World Challenge Cup held in Turkey on Sunday.
The girl from Tripura had created history becoming the first Indian to finish fourth in gymnastics at the Olympics, and kept her date with yet another significant milestone on Sunday — becoming the first from her country to win a gold medal in an international gymnastics event. After the heartbreak at Rio, where she narrowly missed a bronze medal, Karmakar received yet another rude jolt when she suffered a career-threatening knee injury.
She underwent a successful surgery, but Karmakar was out of action for two years, missing out on several big events including the World Championships and the Commonwealth Games. The injury also meant she was forced to dump her favourite Produnova routine because her body would not be able to withstand the rigours of the difficult routine.
But at the Mersin Gymnastics Hall on Sunday, Karmakar opted for Handspring 360 and Tsukuhara 720 with difficulty ratings of 5.4 and 5.6 to log an impressive 14.100 and 14.200. Dipa was miles ahead of her rivals in the tournament, with the silver medallist Rifda Irfanaluthfi of Indonesia finishing with 13.4.
At the Asian Games in Jakarta, Karmakar is expected to perform Handspring 540 with a difficulty rating of 5.8 and a Tsukuhara 900 which has a very high difficulty rating of 6. Produnova has been downgraded in the difficulty scale by the international federation from 7 to 6.4, which means that even if Dipa persisted with her favourite vault, she would not have enjoyed a huge advantage over her other rivals.
Karmakar's exploits in Rio had made her an instant celebrity and despite her absence from the sport, there was no let-up in the adulation and the stardom. She continues to be one of the pin up girls of Indian sport, credited to have altered the landscape of gymnastics in the country, almost single-handedly. Her gravity-defying Produnova has become the buzzword of Indian gymnastics.
Dipa is now aiming for gold at the Asian Games set to begin this August and we wish her all the best for the victories to come.
Subscribe now to read her first ever exclusive interview, after the Rio Olympics, in our Digital Issue for August 2018.